As we head in to a new year, it's time to reflect on those pieces that you, our readers, loved the most. Here are the 10 most popular articles of 2015:
February 20, 2015
Project for Public Spaces is deeply aware of the challenges facing our cities—challenges that have in many ways been intensified by today's unprecedented rates of urbanization such as social segregation, traffic congestion, inequity, unplanned sprawl, and environmental degradation. But even despite these global pressures, cities also contain unique tools and opportunities for confronting these issues—they have long been sites of great social transformation and democratic action, and they continue to be powerful engines of economic growth and innovation. To harness these opportunities, though, as Dr. Joan Clos has argued, "requires a shift in mindset away from seeing urbanization as a problem. Instead, we need to approach urbanization as a solution."
March 3, 2015
Streets are our most fundamental shared public spaces, but they are also one of the most contested and overlooked. Today, and for most of the last century, we have taken for granted the idea that our streets are primarily zones for cars, parking, and the transporting of goods. This has not been the case, however, throughout most of history. Across many cultures and times – since the beginning of civilization, in fact – the street has held vast social, commercial, and political significance as a powerful symbol of the public realm.
June 2, 2015
Young people use public spaces just as much as anyone else, if not more. And yet, too often, young adults between the ages of 12 to 25 are not included in the process of Placemaking and end up "loitering" in other spaces. Some communities frown upon loitering, which can create a negative image for young people and just contributes to the stigma surrounding them, especially those who are at risk. By being actively engaged in youth-friendly spaces, young people can feel like they have investment in their community and they can develop a strong sense of ownership in these places.
December 2, 2015
College tuition has been on the rise for forty years, with no signs of leveling off. This means that more students are graduating with loans, and a lot of them — in 2013, 70% left school in debt, with an average owed amount of $28,000. But rather than cutting costs, colleges are spending more and more money on their exterior aesthetics. This practice is part of what Washington Monthly calls the "prestige racket," in which universities hire big-name architects to design "upscale" campus buildings in an attempt to attract students.
April 1, 2015
Albany, NY – Standing amidst acres of granite paving and empty benches, with four imposing grey towers behind her, United States Secretary of the Interior Sally Jewell announced plans this week for a set of important amendments to the National Historic Preservation Act. "Many people are not aware that awful spaces like Empire State Plaza are under serious threat across the country," she explained. "Our new Failed Public Space amendment is designed to protect these spaces, and to ensure that future generations of Americans can continue to not use them."
November 3, 2015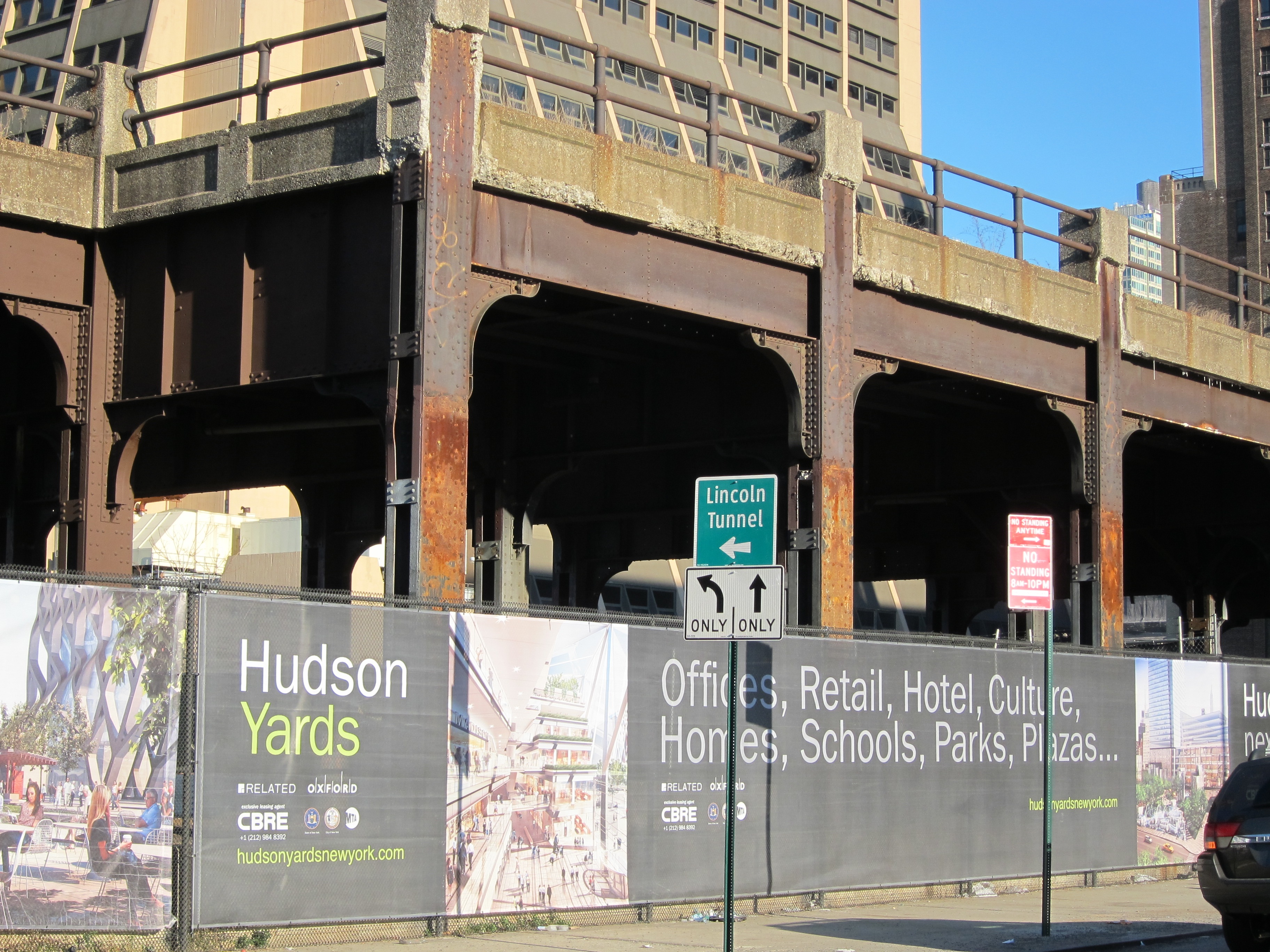 It is rare in the media to hear the words "public space" without also hearing the word "gentrification." At PPS, we have discussed the relationship between public space, development, and gentrification time and time again. By common definition, gentrification refers to the social, cultural, and economic "upgrading" of a neighborhood, and the displacement of existing residents and businesses as a result. In contrast to the neighborhood process of gentrification that most often comes to mind (think new artisan coffee shops alongside immigrant family-owned bodegas and laundromats), the process now occurs on such a large scale that it no longer affects just neighborhoods, or low-income neighborhoods in particular, but entire regions within cities (think new-build, skyscraper, or condominium developments complete with corporate retail and over-designed "public space.") Often, it affects entire cities themselves, as major global cities like San Francisco, New York, and London are witnessing the increasing displacement of residents from a range of income levels.
June 9, 2015
A community's connection to place is at the very heart of resilience. In fact, resilience on its own has limited value if residents feel little attachment to, or investment in, a place. It is only by focusing on our capacity to sustain and create places that we will find real and integrative solutions to the most pressing concerns of the 21st century. Not a single one of the major challenges facing today's cities—whether it's poverty, environmental degradation, social segregation, transportation, or inequality—exists in isolation of the others. A focus on Placemaking offers a practical, proactive, and integrated approach for addressing global change and resilience at every scale.
June 19, 2015
The Right to the City is a right to create, to participate, to be represented--it is the right to see oneself reflected in the place they live. It is a right that people understand intuitively, even (or especially) when they live in places where this right has been restricted. We see this in the graffiti that has been painted on the walls of cities in conflict, we hear it at so many of the protests that have spilled out of public squares in recent years. Acts of civil disobedience are demands for the right to the city; they show that people want to be involved in the decisions that impact their communities. And this right to participate has been shown to be directly related to human happiness and well-being. Placemaking, by solidifying the links between people and their shared places, can enable us to stitch our cities back together. When we feel connected to a space, we are more likely to experience our connection to others within that space.
March 18, 2015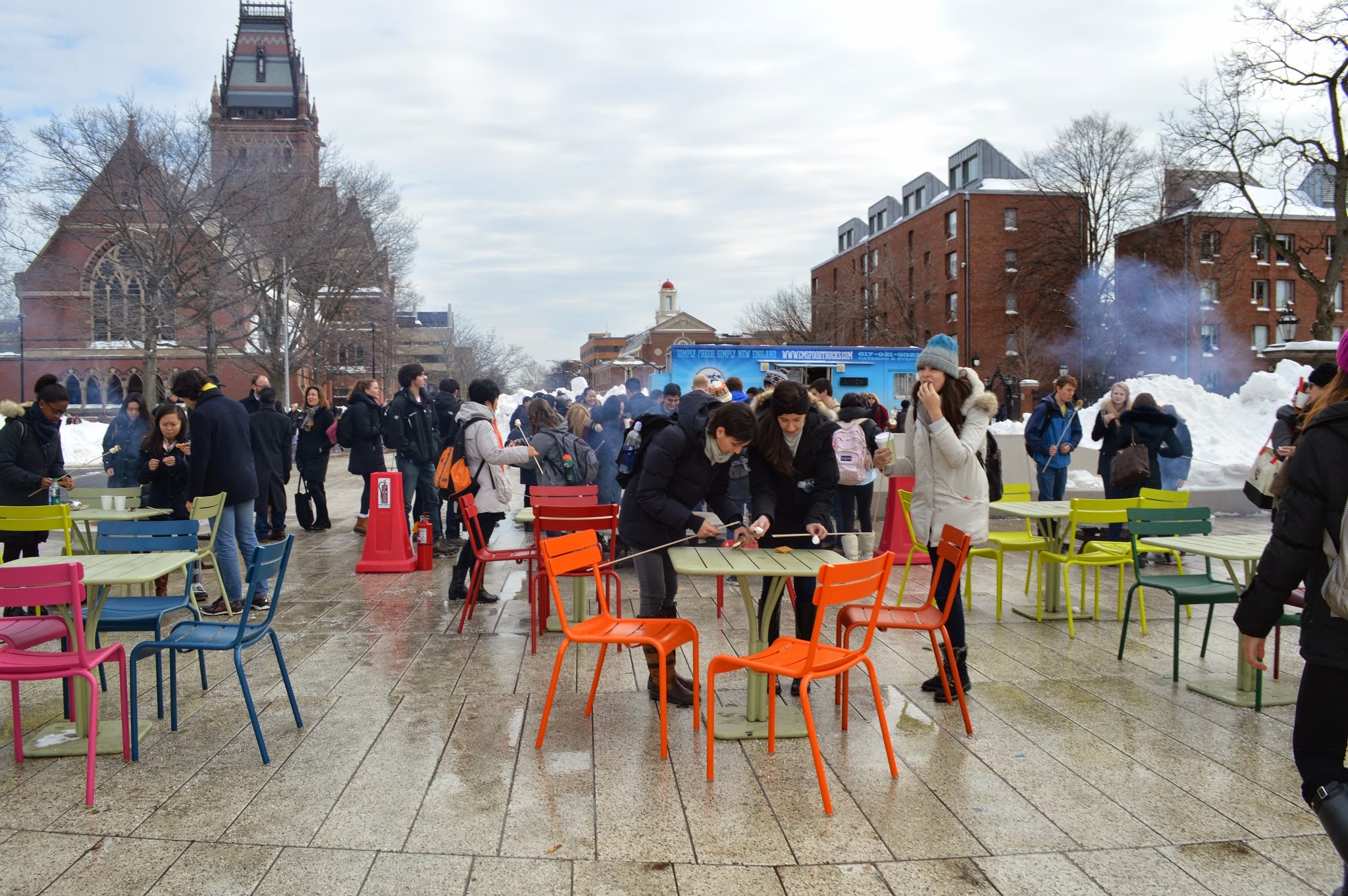 It all started with the chairs. By simply placing some movable furniture in Harvard Yard in 2009, the University took the first steps in what would eventually become a long-term activation of its outdoor campus space. With just this small, temporary act of Placemaking, the change was dramatic and immediate. "The response was enormously positive," explains Lizabeth Cohen and Mohsen Mostafavi, professors and co-chairs of the Steering Committee on Common Spaces. "Overnight, a vibrant and diverse population was pausing to meet, chat, doze, study, eat, watch performers, or simply sit down. The chairs hosted everything from seminar meetings, to the visiting Nobel-laureate capturing a moment of public solitude, to a spontaneous game of musical chairs engaging 70 participants." Project for Public Spaces has been working closely with Harvard since 2005 to support their leadership on Placemaking and "Lighter, Quicker, Cheaper" interventions in public space.
August 21, 2015
Mayor Bill de Blasio caused quite a stir around New York City yesterday as he floated the idea of tearing up the pedestrian plaza in Times Square. This statement was the culmination of several days of debate centered around predatory panhandling and the square's growing number of "street performers." But rather than debating the presence of automobiles, Elmos, and partial nudity in Times Square, let's focus instead on determining what New Yorkers truly want out of this iconic public space. How should it look? What can it offer? What would bring people to the area – office workers, locals, and tourists alike – and encourage them to stay? Times Square is a cultural and historic landmark as well as one of the city's most treasured destinations. It can and should be a source of local pride, and it should continue to reflect the unique identity of the ever-changing city and its residents.
What ideas and issues would you like to read more about in 2016? Send an email or let us know in the comments section below, and we'll get to work!