Close
Subscribe to our weekly Placemaking Newsletter
Join 37k plus public space enthusiasts
Announcing Speakers for the Placemaking Leadership Forum
PPS is thrilled to announce speakers for the Placemaking Leadership Forum (with more still to come!). Space is filling up fast, so we encourage you to register now to be a part of this landmark placemaking event.
Speakers
Placemaking Consultant + Chair Urban Neighborhoods Denver, Colorado
Architect + Activist PK Das & Associates Mumbai, India
Founder + Partner STIPO Rotterdam, Netherlands
Vice President + Director Metropolitan Policy Program Brookings Institution
Founder + President Project for Public Spaces NYC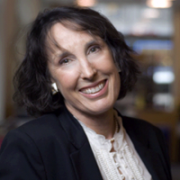 Professor + Director Public Space Research Group CUNY Graduate Center, NYC
CEO Cape Town Partnership Cape Town, South Africa
Professor of Urbanism + Fruth Gemini Chair University of Cincinnati Cincinnati, Ohio
Mayor City of Madison Madison, Wisconsin
Stay tuned as we continue to introduce speakers for this exciting event!
Related Articles & Resources
Close
Subscribe to our weekly Placemaking Newsletter
Join 37k plus public space enthusiasts