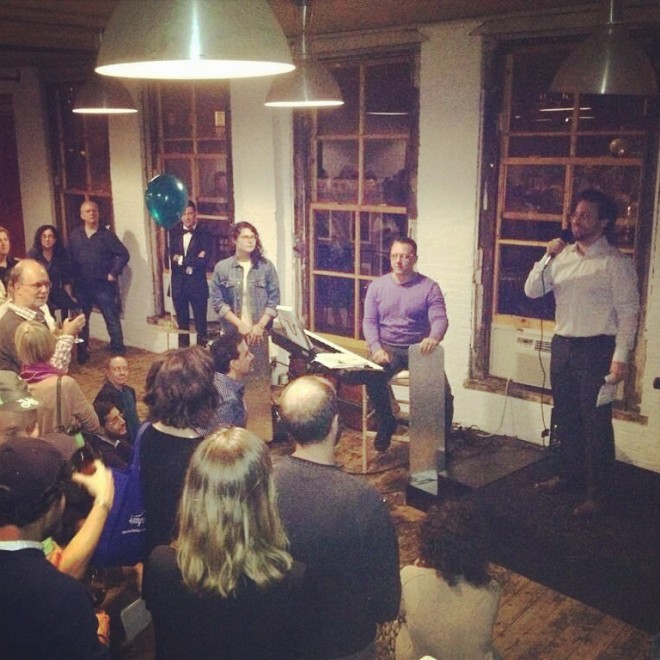 If Streets as Places advocates could have a holiday, it would be yesterday.
A lot has changed in New York City in the last decade, and especially in the last year. Before coming to the Big Apple, I was in Stumptown - Portland, Oregon - where bikes have notoriously been the norm and pushing the boundaries on active transportation was its legacy. For some time before I left, however, it seemed as though Portland's place at the top of the charts was slipping, while others pulled ahead. It felt stagnant. We were in a slump.
New York City, of all places, was right-sizing streets left and right through the creation of plazas, bump-outs, and buffered bike lanes. Where the critical mass in PDX stopped, the Vision Zero advocates in NYC took off - forming groups like Families for Safe Streets and protesting the carnage that plagued the place where a majority of urban dwellers are non-auto users.
Looking around the streets as a newcomer earlier this year, I saw swarms of bicycles - way more than I expected - and watched as our neighboring street received the parking-protected bike lane treatment. It felt exciting, like history was taking place before my very eyes. If New York can do it, the last place some people expected it, any city can.
But clearly, more needs to be done. The very point behind Vision Zero is to get to zero - no deaths for people walking or bicycling, ever. Period. At the recent Streetsball fundraiser (above) put on by Streetsblog and Streetfilms - a very critical part in this story - I got a chance to meet the people most directly affected by these deaths on the streets through the loss of loved ones or personal injury, over the years. Making the default speed in New York 25 MPH is essential for preventing these tragedies, but it's only the beginning. We need to change the culture of speed, eliminate distracted driving, and make our streets places, not only arterials for getting from A to B.
I'm happy to be a part of this city now, and I'm happy that the city is responding responsibly to this crisis. Here's to the future of #VisionZero.