Close
Subscribe to our weekly Placemaking Newsletter
Join 37k plus public space enthusiasts
More Speakers and Facilitators for the Placemaking Leadership Forum
PPS is excited to announce another round of speakers and facilitators for the Placemaking Leadership Forum (with more still to come!). Space is filling up fast, so be sure to register now to be a part of this landmark placemaking event.
Speakers
Founder + Strategic Director Clear Village London, England
Architect + Former Mayor of Bristol Bristol, UK
Placemaking Practitioner Urbantactitians Christchurch, New Zealand
President + CEO National Main Street Center Washington, DC
Co-Founder + CEO CoDesign Studio Melbourne, Australia
Urban Planner + Author Happy City Vancouver, Canada
Senior Associate DLR Group Seattle, WA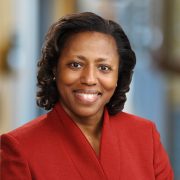 Managing Director Kresge Foundation Arts + Culture Program Cincinnati, Ohio
Stay tuned as we continue to introduce speakers for this exciting event!
Related Articles & Resources
Close
Subscribe to our weekly Placemaking Newsletter
Join 37k plus public space enthusiasts