Detroit, MI (1999-2001)
Completed in November 2004, Campus Martius Park stands as a shining example of how bold thinking about parks can make a difference in a community. Against all odds, a two-acre civic square was created in the heart of downtown Detroit by moving two major streets, combining several parcels of open space, and relocating a major 19th century monument. The stars of this story are the people who worked so tirelessly to make it happen, such as former Mayor Dennis Archer, who made the key decision to create the square, and Bob Gregory of the Detroit 300 Conservancy, who guided the creation and ongoing management of Campus Martius Park.
Detroit 300 engaged PPS in 1999 to help develop a community vision for the new square. A series of stakeholder workshops identified what activities people wanted to see in the new square, how the design would support these intended activities, and what management responsibilities would be necessary when the square was finished. The result was a sweeping vision of Campus Martius as one of the world's best public spaces--endowed with innovative programming, easy pedestrian access, a variety of distinct destinations within the park, and strong connections to surrounding neighborhoods and public transit. The final design, developed by landscape architects Rundell Ernstberger Associates, implements the community's vision.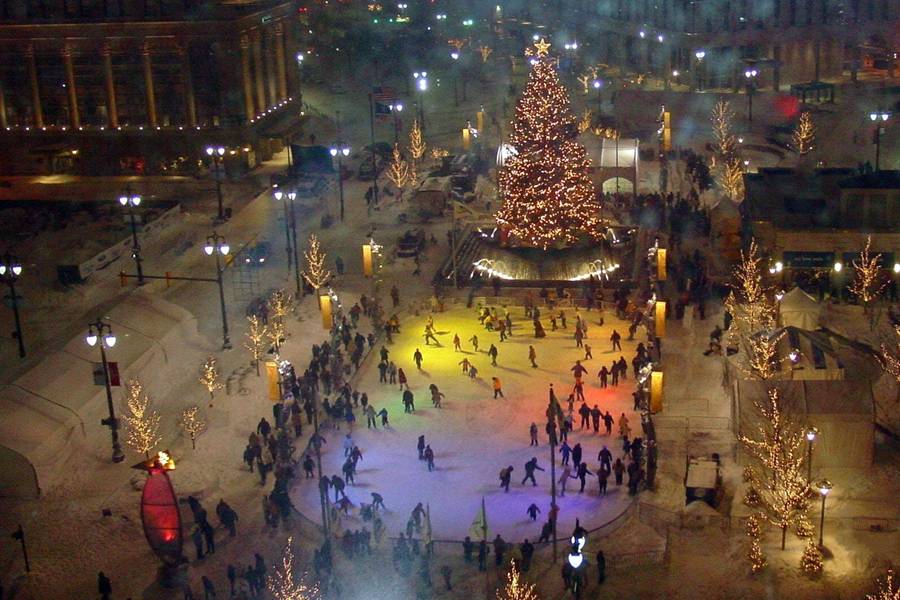 Detroit held the grand opening for Campus Martius Park two months ago. Designed to attract people during all seasons, the new square is already attracting visitors to its skating rink and café, even in the chill of a Detroit winter. It is clear that downtown Detroit is now graced with a landmark public space.